Tespo Cable Carriers are developed for all types of equipment that require cables and hoses to perform movements, including furniture designs. They are intended to protect these cables, avoiding the friction and / or wear that may occur during their operation.
The great advantages of including our Cable Ties in your product are:
* Easy to assemble in the equipment;
* Easy to carry out cable maintenance;
* Resistance, improving the quality of your product. 


LINE 25 REINFORCEMENT
Inner Height 25mm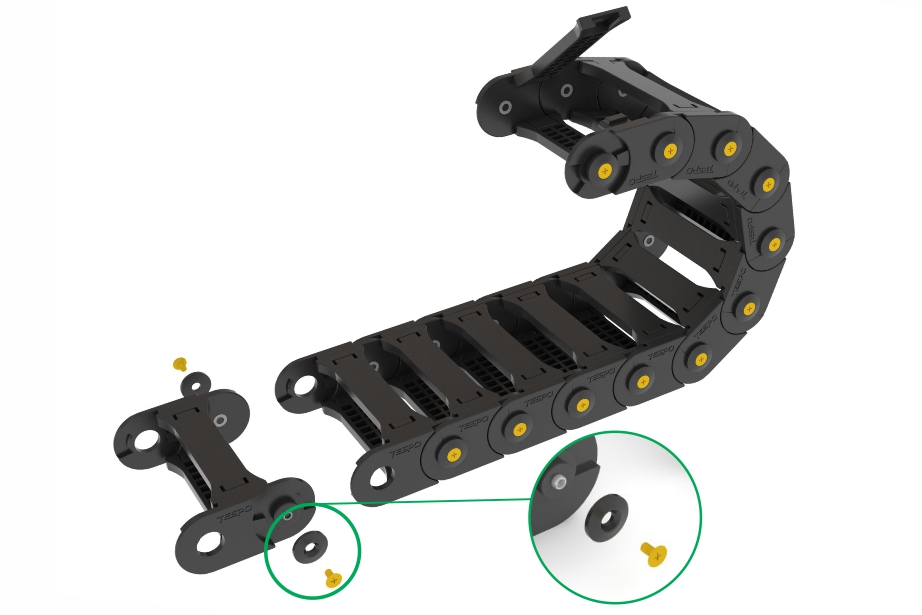 ---
MODELS
T50.25 CR
T75.25 CR
T100.25 CR
..
T125.25 CR
LINE 35 REINFORCEMENT
Inner Height 35mm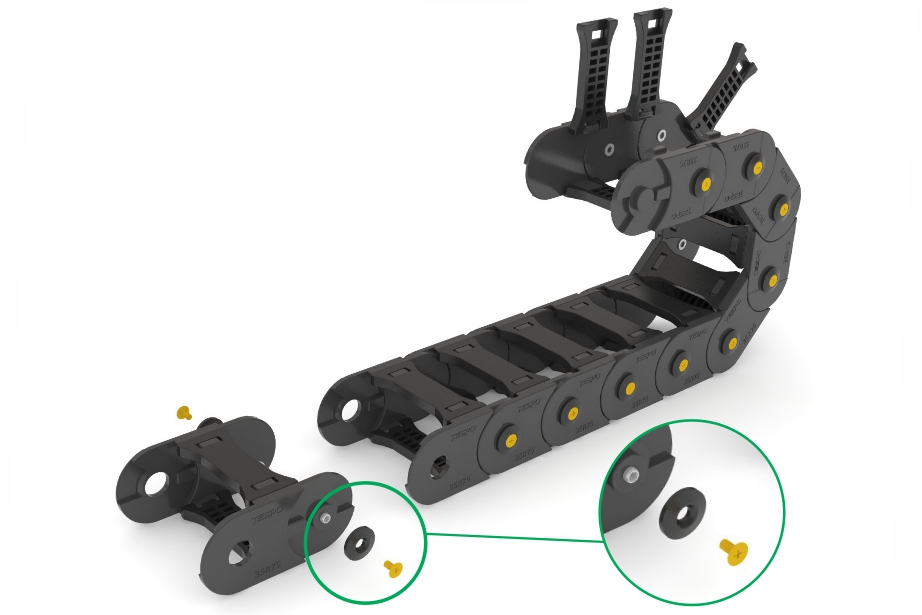 ---
MODELS
T50.35 CR
T75.35 CR
T100.35 CR
..
T125.35 CR